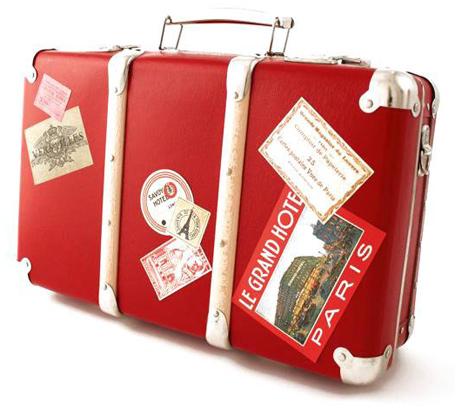 The
Times
reported yesterday that airlines are
going to start charging for checking more than one bag
. In my opinion,
it's about time.
Catherine and I have always done our best to keep what we take on a trip to the bare minimum: we have only once taken more than one clothing bag and one small toiletries bag (both of which we share), and that was when we went to Europe for 16 days. Part of the reason we need to be so compact is that we can't load our suitcases into cars and drive them to the airport, as most people can: we have to carry them a block to First Avenue to get a cab to Penn Station, then through the station and onto the
AirTrain
(the BEST BEST BEST BEST thing that ever happened to Newark Airport, I believe).
I'm tired of subsidizing people who want to take their whole lives on vacation with them—we all ultimately pay for the extra fuel used, in the end. It's just going to be getting more expensive in the future—and we all know the airlines are going to pass those costs on to us, the consumers. If the very least we can do (and I feel it really is the
very least
we can do) is
take fewer changes of clothing on vacation,
let's concede that it's a worthwhile sacrifice!
Now, I know the article also addresses the business travelers who must bring along sample cases and the like. I'm sure Corporate America would disagree with me (as, indeed, It does on most issues, I'm sure), but I believe that if the company demands that you take the samples, the company pays for them. Perhaps if Corporate America starts feeling a harder bite every time they fly someone to a meeting, they'll figure out ways to avoid the extra expense (read: not flying people to meetings). Sadly, since business travel subsidizes lower fares for leisure travel, all fares will go up dramatically if Corporate America follows my advice and I won't get that
cheap get away to Madrid
again....
You can't win, my friend, you can't win...